Research Case Studies
The Museum of Medicine, in collaboration with the Centre for the History of Science, Technology and Medicine welcomes enquiries about students projects. The museum collection has been used by extensively by students of MA Art Gallery and Museum Studies in recent years. The below case study demonstrates the potential for cross-faculty projects.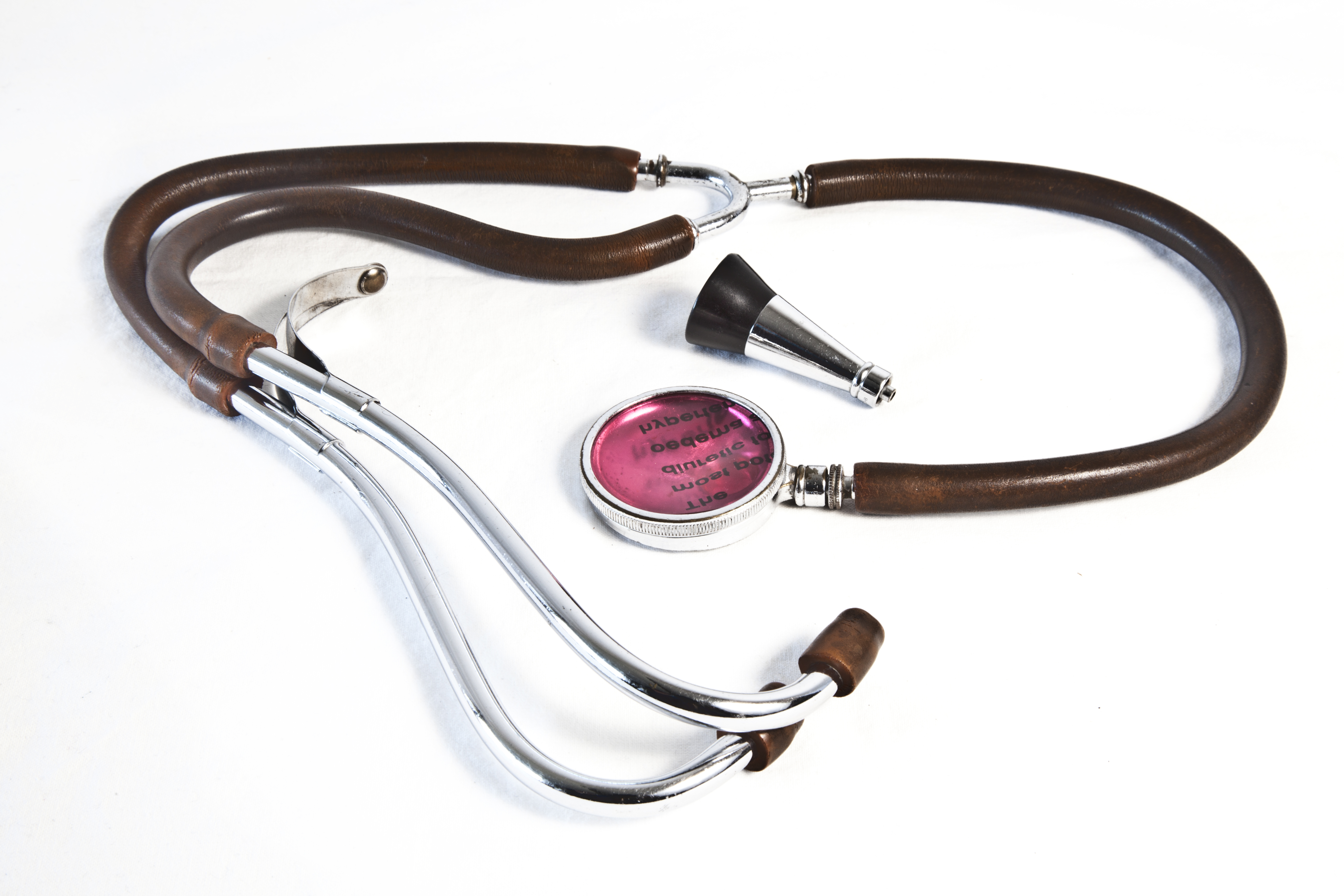 'The Medicine Cabinet': Student and Public Engagament Project 2015/16
Lead Organisations
Faculties of Life Sciences, Humanities and Medical and Human Sciences; Institute for Cultural Practices, Centre for the History of Science Technology and Medicine, Museum of Medicine and Health, supported in part through the Wellcome Trust Institutional Strategic Support Fund.
Project Summary
During the academic year 2015/16, staff and students from the Faculties of Life Sciences and Humanities have collaborated with the University's Historian and Heritage Manager, the Museum of Medicine and Health, Chetham's Library and Manchester Histories Festival to develop a series of public engagement activities that aimed to engage different audiences with the collection of medical and healthcare objects in the museum. This work has included an exhibition, a family activity and a social media campaign.
Aims
To demonstrate joint working and dialogue across faculites
Engage staff and students with collections at the Museum of Medicine and Health, showing relevance for teaching and professional development
Making an impact on members of the public in Manchester through pop up style exhibitions and a wider public through a social media campaign
Project Output
'The Medicine Cabinet' was an exhibition in December 2015 at Chetham's Library. This free exhibition was curated by 40 MA Art Gallery and Museum Studies students. They researched and documented medical objects, assessed conservation and environmental needs, examined long-term sustainability of the museum, proposed possible uses of the collection and examined possible collaborations between the museum and other local cultural organisations. In pursuit of their own professional development they drew upon expertise of colleagues at Manchester Museum and Whitworth Art Gallery.
Project Outcomes
The project enabled students to put into practice what they learned in class. In a competative profession, it gave students invaluable real-life experience in managing a museum collection, engage with different auidences and stakeholders and raise public awareness of the rich medical heritage of the University of Manchester. Over 200 people attended the exhibition at Chetham's Library and feedback was positive and enthusiastic.
Planned for Manchester Histories Festival, 11 June 2016, is a family friendly table top activity. Family audiences will have the opportunity to take part in a fun quiz looking closely at medical objects from the museum.
In order to make a wider impact, the museum is carrying out a social media campaign to disseminate research that MA Art Gallery and Museum Studies students have conducted on its collection. This is an image led campaign on Twitter, Facebook and Instagram and will aim to engage younger audiences with histories of medical objects.
Follow the campaign now!
Twitter @ManMedMuseum
Instagram @ManMedMuseum
Facebook Museum of Medicine and Health